Property for sale in Fethiye Turkey
Fethiye, the gateway to the Blue eye, is a popular tourist destination. Here you will find properties for sale at every level of affordablility. Whether you are looking for a luxurious house or cottage on Fethiye's coastline, an apartment close to town center, or an empty plot that can be converted into design your own crazy dream home!
You can allso check for:
Property Prices in Fethiye and surroundings
Although the prices of property or villa for sale in Fethiye vary between each other, there are some parameters that it depends on. Those:
The location of the house, its distance from the resorts,
Area sqm.
Structure features
Interior design and building features
However, our users who do not find Fethiye properties suitable for sale may prefer seasonal rental flats in Fethiye or covering a certain period at a much more affordable price. Because Fethiye rental house villa apartment prices will be much more affordable.
If you want to have these privileges with our real estate company, you can contact us immediately. Our customer representatives and real estate consultants will assist you in the matter you want and present the most suitable house for you and your family to your liking.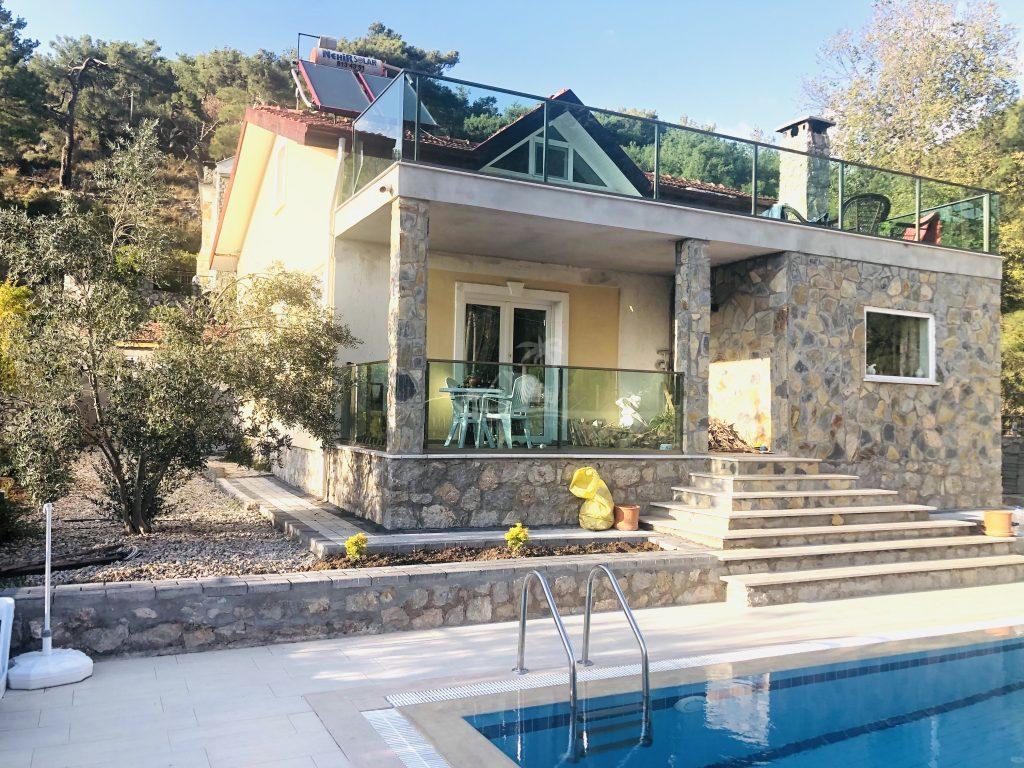 Property for Sale in Fethiye Calis
Our real estate content is perfect for you in terms of Fethiye Calis villa or property for sale. With reasonable prices and honest consultants in their work, you can easily reach the house of your dreams. Together with our expert real estate consultants, you can find the most suitable Fethiye for sale and Fethiye rental house in accordance with your budget. No Limits Lots of Variety!
The population of Fethiye in 2023 is 177000 people. Approximately 7,600 resident foreigners, 5,200 of whom are British, live in Fethiye district. People who buy houses here say that they fall in love with the nature of the district. You will be comfortable in this region, whether for a holiday or in your long-term life.
Villa, Land and Houses in Faralya and Oludeniz
Faralya and Ölüdeniz region is another place where our company provides the most service. Thanks to Fethiye Oludeniz Rental and Sale houses, you can spend a wonderful holiday with your family at very affordable prices. In addition, creating your own comfort zone in your own home is entirely up to your own tastes. Fethiye Oludeniz houses for rent or sale are in a very ideal place in terms of location. In this way, you will not have any problems in transportation to both holiday destinations and places to visit in Ölüdeniz.
Reach our Real Estate office from Fethiye Bus station
Why is Fethiye amazing and good place to buy a property